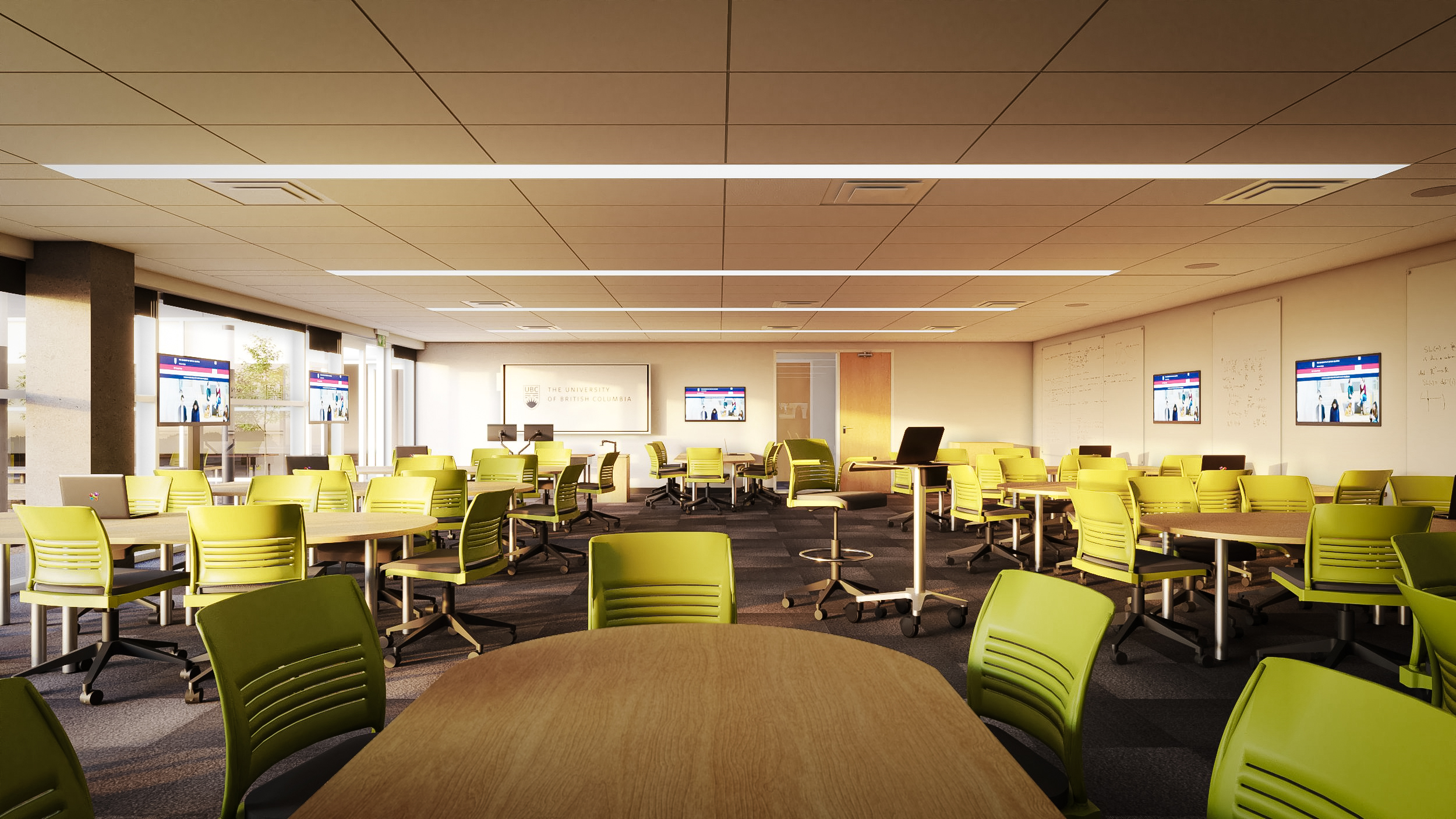 UBC Orchard Commons Room 1001 Renovation
Location Vancouver BC

Status Design

Having been completed in 2016, the University of British Columbia Orchard Commons Room 1001 required educational space reconfiguration with furniture and AV capability upgrades to facilitate more immersive, collaborative, and technology-enriched ways of teaching and learning. Being a mixed-use hub of student housing, academic uses, and amenities, the Orchard Commons's new design was informed by the UBC Learning Space Design Guidelines. RSAAW was brought on board to investigate options to propose solutions for higher-education campus tenant improvement challenges such as a short renovation timeline during UBC's summer break, and power and data access issues.

Through close consultation and collaboration with UBC IT/AV departments, the renovation involved trenching the slab-on-grade to install conduits and embed floor boxes. With careful furniture selection and configuration to maximize student comfort and function, each table sits eight students with eight power outlets and included rounded table corners for student collaboration and accessibility to the table's display.